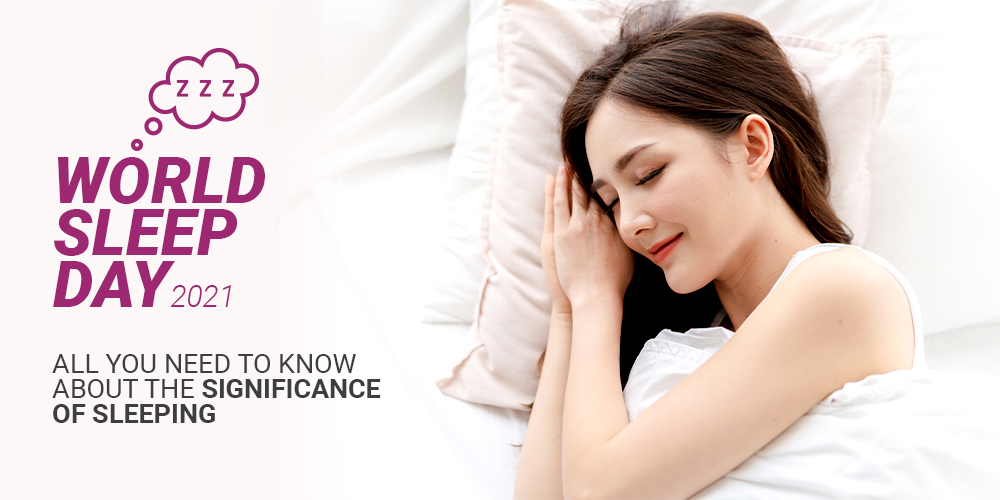 World Sleep Day: All you need to know about the significance of sleeping
Topics: sleep day, world sleep day, sleep test
Do you know that sleeplessness can cause some life-threatening issues such as cardiovascular disease and lower level of blood-oxygen levels? Sleep might seem like a simple aspect of life but it is more complex than we believe. World sleep day is observed around March. This day is celebrated to raise awareness about the importance of having a proper shut-eye on daily basis. This day has got international recognition organized by the World Sleep Society. According to sleep experts, 'Having a proper is everything'. No amount of sedatives or caffeine can give you rest that an ample amount of sleep can give to your body.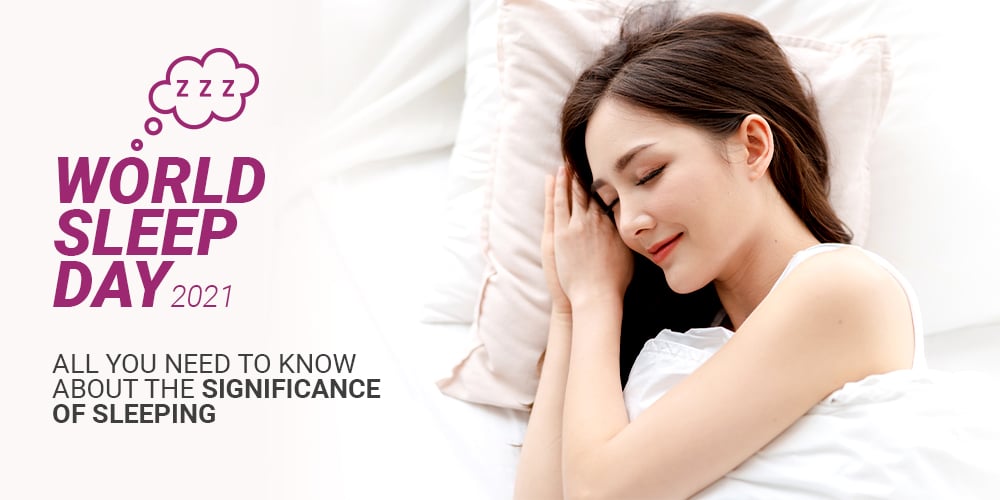 History of World Sleep Day
It was hosted in the year 2008, World Sleep day aimed at celebrating sleep and make people aware of sleep problems. World Sleep DAY focuses on different problems related to sleep and the medicines associated with it. It highlights all the issues including mild to severe sleeping disorders and sleep difficulties. They aim at spreading awareness about the fact 'Why sleep is important for you?' Let's discuss it in brief-
Not taking proper rest every night can affect sleep bank
If you're sleep-deprived even for a day, you're probably burdening your body without sleep. Moreover, nighttime sleep is irreplaceable and you cannot replace that by sleeping during the day. Sleep deprivation can make you irritated, tired, and sleepy.
Good sleep can add up to your health
Do you remember that day when you couldn't sleep properly at the night and you end up feeling over-whelmed during the day? Exactly, it is very important to suffice your sleep quota during nighttime. If you have a good, you will feel fresh throughout the day.
Sleeplessness can lead to weight gain
Each day when you are not able to catch a good amount of sleep, you need to rejuvenate and recover your body from the previous day's deprivation. If you don't do that your body will start looking for other energy resources such as junk food and beverages. It will lead to weight gain altogether.
Sleep deprivation can lead to sleep disorders and unnecessary stress
When you're not having an adequate amount of sleep, it will have some health outcome on your body. It can have some mental and physical consequences on your health such as stress, anxiety, and depression. Serious sleeping disorders could also appear such as hypertension, irregular heartbeat, week immune system, and disruptive hormone levels.
Some simple tips to improve your sleep
Change your sleeping habits and create a comfortable environment in your sleeping place.

Your bed should be for sleeping strictly and not for other activities such as internet surfing.

Try and avoid screens before hitting the bed, social media commitments can affect your sleep pattern.

Do not consume caffeine for at least 6 hours before curling up in the bed.

Maintain a fixed bedtime routine, try and keep a schedule where you could doze off around the same time.
This World sleep day, take an oath to improve your shut-eye time. If these tips don't help you in sleeping, consult a doctor. For more details, visit online https://www.resmed.co.in