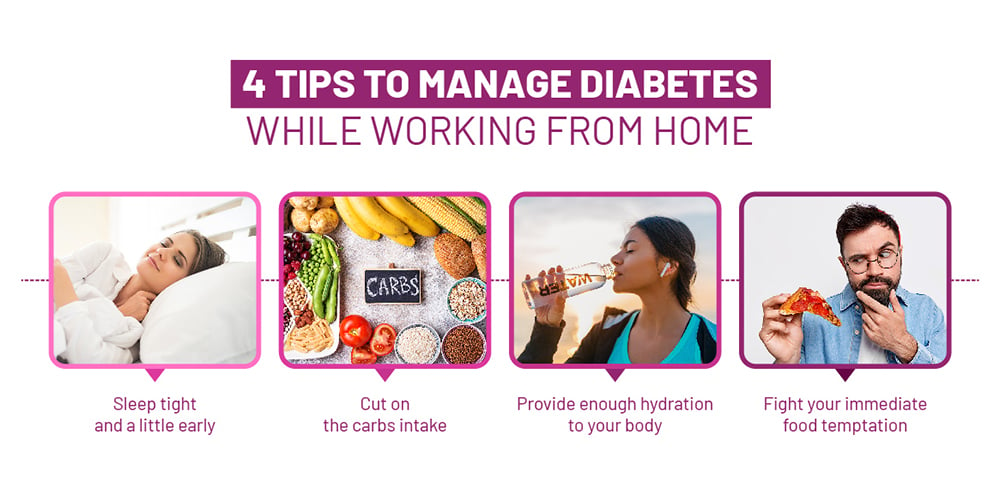 4 Tips to Manage Diabetes While Working from Home
Topics: diabetes, Work from Home
Home has become the second workplace for us in the last one and half years. Most of us work in abrupt shifts and confuse our work hours with sleep hours. Unfortunately, this sudden lifestyle change harms our health, and one of them is diabetes.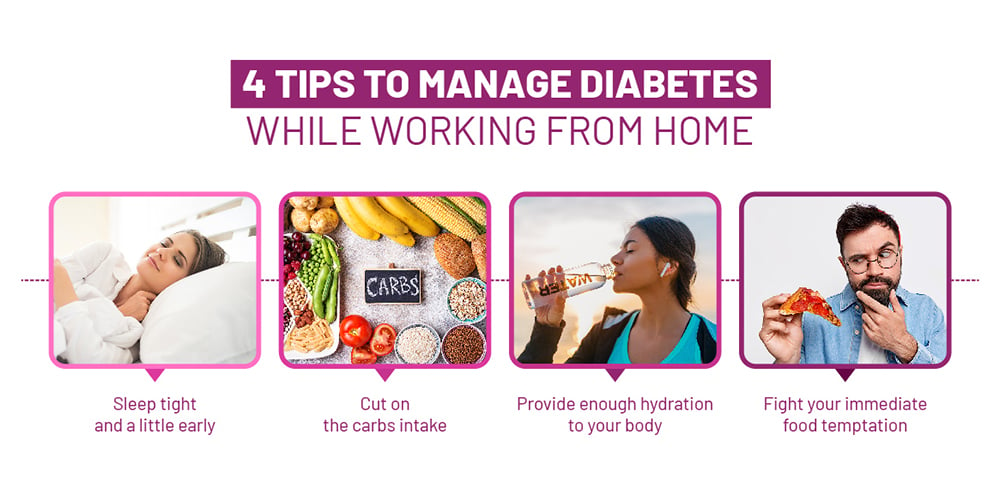 Prolonged working hours have made curbing diabetes impossible. Not only does it affect your health, but it also leads to weight gain, lethargy, addiction to screens, unhealthy lifestyle, poor diet routine, etc. All these changes play a significant role in making your diabetes out of control.
However, you can always work on yourself to become better physically and mentally. In addition, there are some changes that you can adopt to improve your health leading to controlled diabetes:


Sleep tight and a little early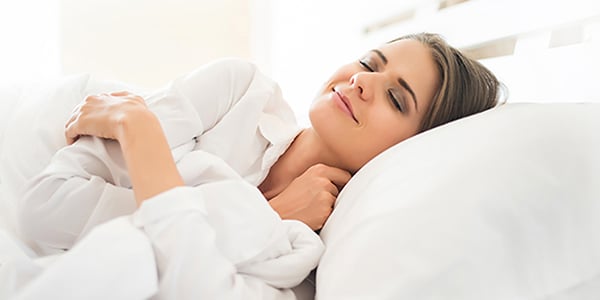 As we all know, getting enough sleep is necessary for good health. Lack of good sleep hygiene can affect your insulin sensitivity and blood- glucose levels. Poor sleep adds up to your usual appetite, which results in weight gain.
Since sleep affects our sleep-wake cycle and hormones, lack of sleep can lead to an imbalance in growth hormones and other physical factors such as:
Cortisol is increased by sleep deprivation and increases glucose
Insulin sensitivity is reduced by sleep deprivation and impacts glucose
The time of day a person sleeps impacts insulin and cortisol levels, both of which affect glucose
Increases in growth hormone accompany glucose increase during sleep
Therefore, it is advised to get at least an adequate amount of sleep every night, around 7-8 hours. Even if you're going through any sleeping issues, you must consult a sleep expert and book your sleep test. This test will help you get sure about your condition.


Cut on the carbs intake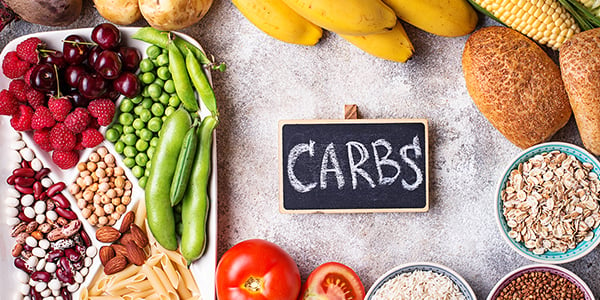 We either overeat or under-eat while working from home; however, it is extremely important to eat at the right time in the correct proportion. A person dealing with diabetes should maintain their weight and consider weight reduction if they have gained a few inches.
Maintaining sleep, food, and exercise are necessary to keep glucose levels in check, and you should be aware of it. Our body breaks carbs into glucose, and later insulin helps the body to use and store it for energy. However, when we overeat carbs or have an insulin-function problem, this process fails, and there occurs a sudden rise in glucose levels.
To control your glucose levels, manage your carbs intake by counting on it and be aware of the quantity you need. In addition, planning your meals appropriately can help improve sugar management.
Regularly monitor your glucose levels and be in touch with your family doctor.


Provide enough hydration to your body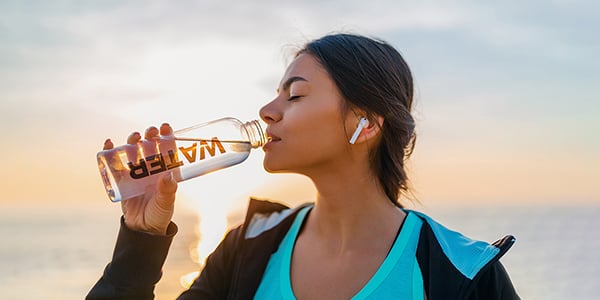 Drinking water is as essential as eating, sleeping, and exercising. 'Drink enough water; you must be listening to this from childhood that drinking water is necessary for our body. Do you know why they say so?
Because among many other benefits, it helps us control blood sugar levels, and the risk for developing high sugar gets low. Preventing dehydration helps your kidneys flush out the extra glucose through urine.


Fight your immediate food temptation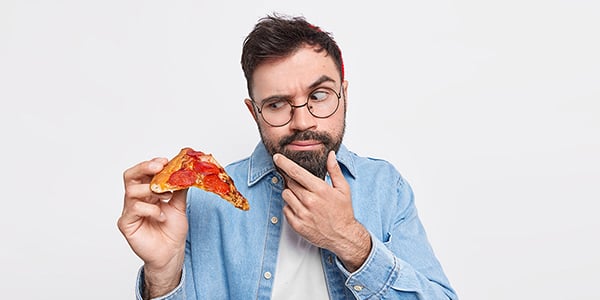 Birthday celebrations to chai break, to devouring sweets during festivals can be hard to resist. But to put your diabetes in control, prep yourself to control your carb cravings. Always keep your healthy snacks along. Even if you indulge, try to eat in small portions and regularly check your blood sugar levels.
Bonus Tip:
Keep a check if you have any sleep disorders
Obstructive sleep apnea or OSA can alter your glucose metabolism, promote insulin resistance, and be associated with the development of type 2 diabetes. Obesity is a key moderator of the effect of OSA on type 2 diabetes.
Therefore, just keep a check on your sleep habits, and if you suspect any disorder, just book a home sleep test, and you are good to go.
Disclaimer: The facts and information contained in this article are obtained from reputed medical research organizations and do not necessarily reflect the opinions & beliefs of ResMed. The content here should not be taken as medical advice. The content is for informational purposes only and because each person is so unique, please consult a healthcare professional for any medical queries.