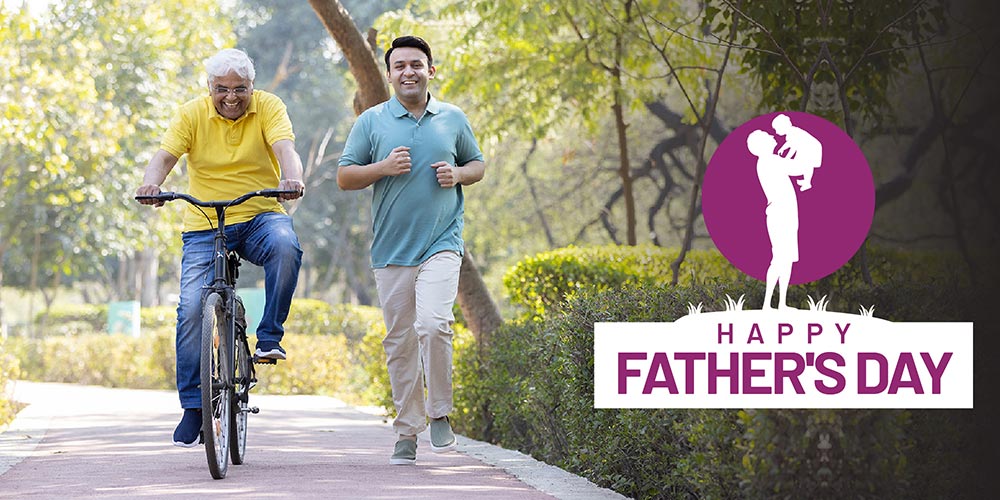 Tips to Make this Father's Day Special for your Dad!
Topics: Sleep Apnea, home sleep test, Father's Day
Every father is his kid's superhero! And, he surely deserves to be. From the very moment you were born, your father did everything to protect you. With his heart full of love, he fulfilled his every duty and ensured you never had a chance to complain.
Even today, your father loves you unconditionally and shields you from this world. He guides you through your personal and professional life and encourages you to do better. But, now that you are all grown up, it is your responsibility to care for him in the same manner he does for you.
So, this Father's Day, acknowledge everything your father has done for you and appreciate your warrior by making the occasion special for him. Here is how you can do it!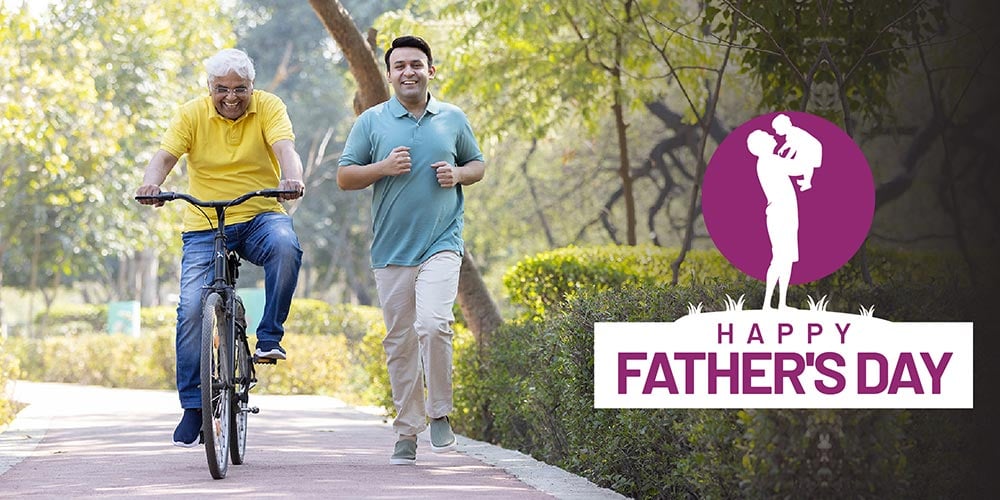 How to make this father's day special?
There is no better gift for your father than your love and care. And, to make him feel these emotions, all you need to do is to spend some quality time with him. So, here are a few father's day ideas to make the occasion a memorable and fun experience for him:
How long has it been since you went on an outing with your father, just the two of you? Can't remember? Well, this just means that now is the time to surprise him with a getaway. So, on the occasion of Father's Day, take your dad on a mini road trip. Even better, if you can plan it around the likes and hobbies of your dad. So, if your father is a history buff, create an itinerary that includes a tour of historical monuments. It will make your dad feel special and add to the collection of fond memories you share with him.
Get him a relaxed spa day
If your dad gets home looking tired and exhausted after the office, then taking him to a spa can be a unique father's day gift. There, the two of you can spend some quality time while being pampered. The whole experience can be inspiring and fun for both of you. After the spa day ends, your dad will probably feel relaxed and drift off to sleep as soon as he hits the sack. However, if that is not the case and, despite trying, your dad can't manage to doze off, he might have a sleep problem like sleep apnea. You can book a home sleep test to diagnose if that is the case.
Does your dad watches play and enjoy theatre? Is it true that he appreciates a good performance? If that is the case, an excellent father's day celebration idea can be to take him to the theatre. However, if that is not possible, you can even plan a movie night with him at your house. Watch a film casting his favourite actors or play something that you used to see with him when you were a child. This will probably warm his heart and make your time memorable.
Do you remember the time when you were a kid and would keenly wait for your father to get home so he could take you for a long drive? Well, the tables have turned now. So, it is time for you to return the gesture. So, this Father's Day, take your dad on a long drive in your car and probably have ice cream on the way. Or, if you used to have your own little routine, play it out and remind him of the fond old memories.
Is there a dish your father would cook for you when you were little? Or something he would bake for you if you ever got upset? If that is the case, you can probably make that dish for him and serve it for dinner as one of the father's day activities. It will be a good and healthy surprise for your father! However, if you are not a good cook, then you should look for some other father's day ideas to make him feel better.
Conclusion
Your father is your support system who always inspires you to fly high. So, this Father's Day, do something special to make him feel loved and cared for. Make sure to spend some quality time with him and remember the fond memories you have shared in the past while working on some new ones!