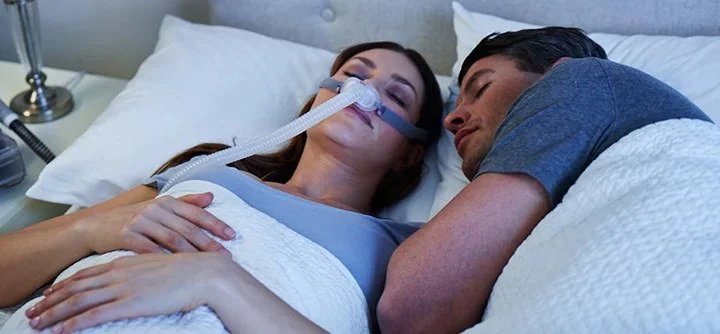 How to Manage Diabetes Using CPAP Therapy?
Topics: diabetes, CPAP Therapy
If you are living with Type 2 diabetes, tell us if any of these symptoms sound familiar.
Loud snoring

Daytime sleepiness or exhaustion

Gasping for breath during sleep

Early morning headaches

Unmanageable HbA1c levels, despite maintaining the right diet and medication
If you have noticed any one, or a combination of these symptoms for yourself, or for a loved one with diabetes, it's time to test for obstructive sleep apnea (OSA).
So, are sleep apnea and diabetes related?
Several research studies have concluded that there is a high prevalence of OSA among diabetics. An average of the results from five clinical studies shows that 7 out of 10 patients with diabetes, or 71% of people with diabetes, also suffer from OSA. The number goes up to 86% if we consider diabetes patients who are also obese.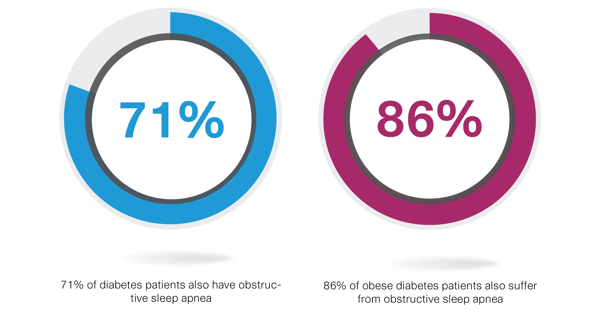 There are three main reasons why the simultaneous occurrence of diabetes and OSA is a cause for concern:
Sleep apnea, caused by the repeated stopping of airflow during the night, leads to episodes where the body has limited oxygen in the blood flow and more carbon dioxide. This prevents the body from using insulin effectively, causing high blood sugar levels

Difficulty in breathing during the night also leads to consistently high blood pressure levels, further aggravating diabetes

Exhaustion, daytime sleepiness and lack of focus caused by disrupted sleep can lead some diabetes patients to deviate from their recommended diet or forget their medication
How Does CPAP Therapy Help?
Given the manner in which OSA worsens type 2 diabetes, managing sleep apnea can help gain some control over it. And CPAP therapy is the gold standard treatment for obstructive sleep apnea.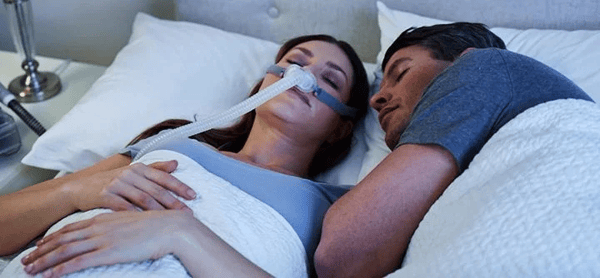 CPAP therapy involves the consistent use of the CPAP machine which maintains a continuous flow of air into your body throughout the night. Because the pressurized airflow from the device keeps your airway open, you can breathe comfortably and avoid the buildup of carbon dioxide in your bloodstream. That, combined with the healthy amount of oxygen available to circulate through the body, helps reduce blood sugar levels and avoid stressing out your heart.
Because your body is able to breathe normally, you get a good night's sleep which translates into better general health. You wake up more energetic, with no headaches, or exhaustion or daytime sleepiness. Good sleep also ensures a better regulation of your hunger and eating habits, allowing you to stick to the recommended diet. And of course, you are never too tired or distracted as to miss your medication.
The link between sleep apnea and diabetes, and the effect that managing OSA can have for diabetics, is not just theoretical. Several patients have experienced improvements in their diabetes treatment outcomes with the use of CPAP therapy. Clinical studies indicate that CPAP therapy for diabetes patients lead to:
3.9% drop in HbA1c levels

50% reduction in prescribed drug dosage

12% increase in patients' quality of life
What's My Next Step to Reduce Diabetes?
Now that you are aware of the dangers of undiagnosed OSA for diabetes patients, the first step is to find out if you are at risk.
You can do that by taking the Home Sleep Test (HST). It's a simple, non-invasive procedure that you can do at home, while asleep comfortably in your bed. ResMed's Home Sleep Test kit is delivered to your doorstep with complete instructions and then picked up from your home once you have done the test. Going over the test results with the sleep coach will help you understand if you do indeed have OSA, and how you can proceed towards getting better sleep.
However, if you have been diagnosed with OSA but haven't taken any steps towards treatment yet, it's high time that you did. You can take the 15-day CPAP Trial to evaluate if CPAP therapy suits you and your lifestyle, and also if it causes a change in your blood sugar levels during the trial. You can discuss it with your current medical practitioner or with ResMed sleep coaches, to create the right therapy regimen.
Disclaimer: The facts and information contained in this article are obtained from reputed medical research organizations and do not necessarily reflect the opinions & beliefs of ResMed. The content here should not be taken as medical advice. The content is for informational purposes only and because each person is so unique, please consult a healthcare professional for any medical queries.