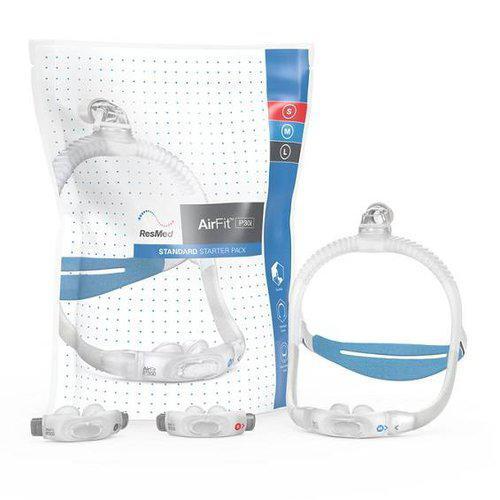 What You Need to Know About CPAP Masks
Obstructive sleep apnea (OSA) is a common sleep disorder where the upper airways gets obstructed and lead to intermittent stopping of breath during sleep. The common treatment for OSA is through a continuous positive airway pressure or CPAP machine. It comprises of a CPAP mask which is connected to a hose pipe, which in turn is connected to a small machine that pumps air into the patient's airway.
There are a wide variety of masks available for CPAP machines that are crafted according to the different facial shapes, needs, and preferences of the users.
Here's a look at the common types of CPAP masks and when to use them.
Nasal Pillow Masks
These masks—or pillows—fit snugly at the nares and over the nasal passages. They enable patients to sleep in a comfortable position—including sideways. These are usually light, unobtrusive and do not interfere with the line of vision, which allows patients to read or watch TV without any hindrance.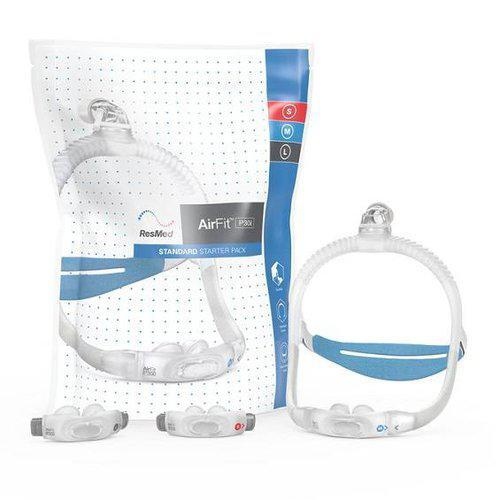 Nasal pillows are especially useful for people who feel uneasy wearing a mask that covers most of their faces, as well as for those who wear glasses. Nasal masks are also a good option for men with facial hair that interferes with the masks.
Some of the nasal pillow masks available on the market include AirFit P30i which comes with a top-of-the-head tube design that makes it comfortable for unobtrusive sleep. The AirFitP10 is known to help patients sleep longer by more than 40 minutes per night. Swift FX for Her is a mask customized to suit the needs of women. The other masks include Swift FX Bella—which is not only light but also quiet and fits well, and the Swift LT for Her. Another good option for a light and flexible mask is the Mirage Swift II.
CPAP Nasal Masks
Nasal masks provide a larger coverage over the nose. This is with a view to supply air with a greater pressure. These masks also have a minimal design like the nasal pillows and provide a clear line of vision for reading, watching TV, or wearing glasses. Nasal masks are recommended for people who have been advised a high air pressure setting. They are also beneficial for people who have a natural tendency to move around during sleep.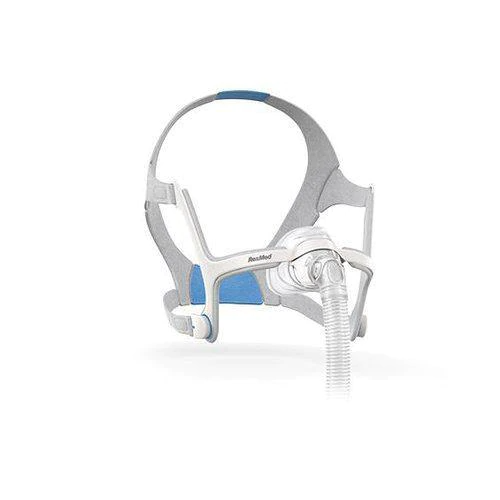 Depending on their comfort, patients can consider AirFit N30 that is a curved nasal cradle cushion and rests under the nose. The AirFit 30i comes with a top-of-the head tube and a nasal cradle, so patient can sleep in any position. The AirFitN20 comes with numerous comfort features, while the AirFit N10 offers comfort and visual freedom.
The Mirage series of nasal masks are light, have compact designs and soft headgear. They include Mirage FX, Mirage FX for Her, Mirage Activa LT, Mirage Micro, Ultra Mirage II Nasal Mask, and Mirage Vista.
CPAP Full Face Masks
Full face masks are designed to cover the nose and mouth to supply the required air pressure. These masks are useful for people who breathe through their mouths. Also, patients who have nasal obstruction or congestion find these masks useful. Patients who have tried nasal masks and nasal pillows to enable breathing through the nose, without any success, are advised this mask so they can breathe through their mouths.
Patients can consider AirFit F30, which is a small mask and covers less area of the face. The AirTouch F20 has easy-to-use features and can fit almost every face type, and is available in different sizes.
The Quattro series features the Quattro Air, which is the lightest full face mask on the market with Quattro Air for Her being the female version. The Quattro FX is a traditional full face mask that gives a clear line of vision. The Mirage Quattro's MicroFit dial comes with a choice of 24 positions on the forehead support to suit individual facial structures.
Pediatric Masks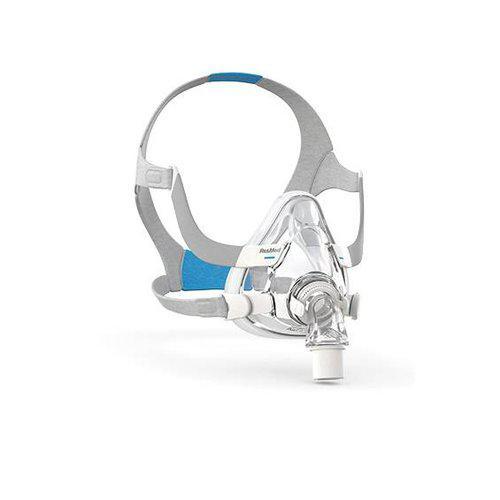 Pediatric masks are designed for effective treatment of obstructive sleep apnea in children. The Mirage Kidsta helps children suffering from sleep-disordered breathing, breathe and sleep better. The other mask available is the Pixi.
If you or a loved one has been advised CPAP therapy, make sure you take time to choose the right mask. The quality and comfort of the mask will help you stay consistent with you CPAP therapy, and experience the benefits.
If you're still exploring CPAP therapy and whether it's a good option for you, take the CPAP trial to know for sure.