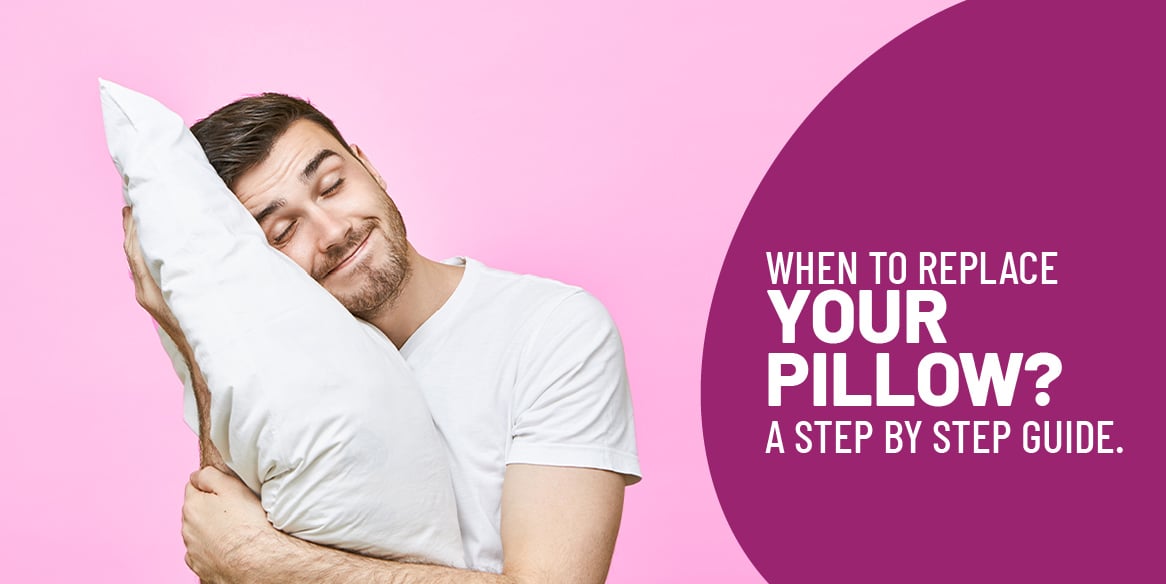 When to Replace Your Pillow? A Step by Step Guide
Topics: Sleep Apnea, Healthy Sleep, sleeping problem
We don't care much about the pillows we use every day while sleeping right? However, it is one of the most important accessories that keep us comforting all through the night. If you're using a worn-out and squeezed pillow and you keep folding it to get the right comfort, it's an indication of getting a new one. Also, even if the pillow is not deflated, it might not be the right choice that your body requires. So, let's dive into the blog to know more about replacing a pillow and how its bad quality can affect your healthy sleep.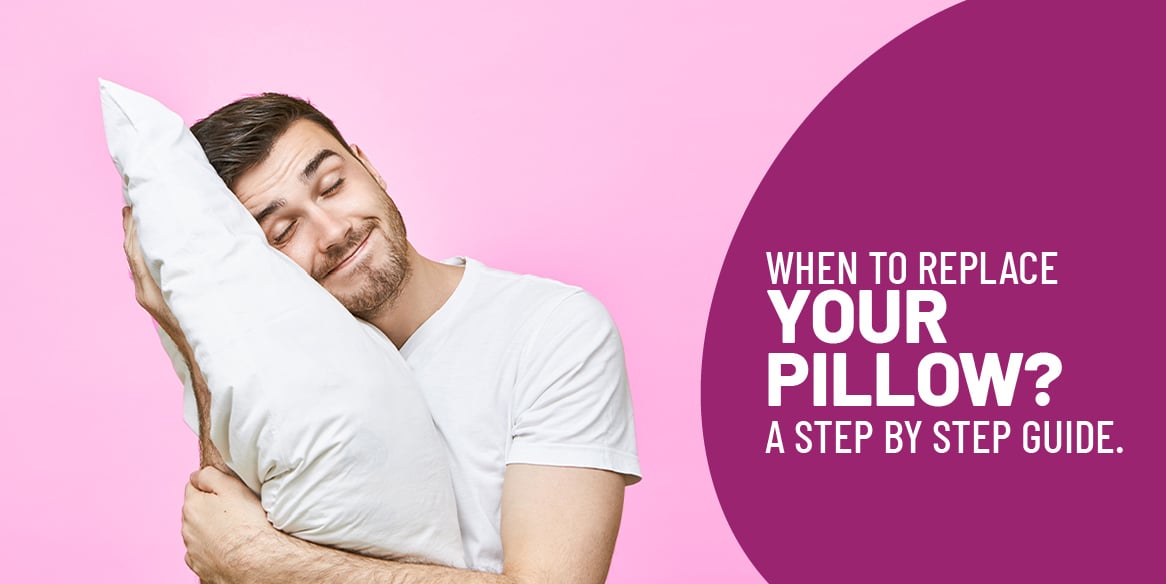 Why does the right pillow matter?
Owning a proper pillow can play a significant role in improving the quality of your sleep. Since the right pillow corrects your posture and right posture facilitates good sleep and makes you wake up without and aches and pains.
The correct pillow helps you make your spinal cord aligned while you are asleep irrespective of your favorite sleeping position. The right kind of cushioning supports your body posture, your body shoulders, neck, hips and back will have the support you require right after you wake up without any discomfort.
If your shoulders and neck are not getting adequate support or they are held at an angle that triggers craning, crunching, or twisting. It can put your body and spine out of alignment resulting in discomfort and strain in your shoulders, neck, back, and will cause sleeplessness.
Just like a mattress, support and comfort are both essential while picking the right pillow. The ideal pillow feels comfortable to rest your head on and support your neck, shoulders, and head.
Reasons why you should replace your pillow ASAP?
Here are a few ways that you can tell that it is time to purchase a new pillow:
Unlike mattresses, a pillow doesn't last long and you will need a new one after an interval of one and half years or so. A good quality memory foam pillow is an exception and it can last for about three years or so. Here are some ways that will help you know if you should get rid of your pillow or not:
Do you take a thorough look at your pillow? If not then you must because nobody would like to have a pillow with stains and holes. If you have any such pillow, replace it ASAP.
If it passes the physical examination, you should consider the fold test. Just try and fold it in half if it stays folded that means your pillow has passed its limit and you should replace it.
If your pillow is too lumpy or too flat, you should buy a new one.

An ideal pillow should be supportive and comfortable. In such cases, a memory foam pillow is highly recommended by sleep specialists as it is considered excellent for your healthy sleep.
If you're looking for other sleep accessories that can help you sleep comfortably, check out Resmed's wide range of CPAP masks and humidifiers.
Also Read: Factors that Interfere with Healthy Sleep