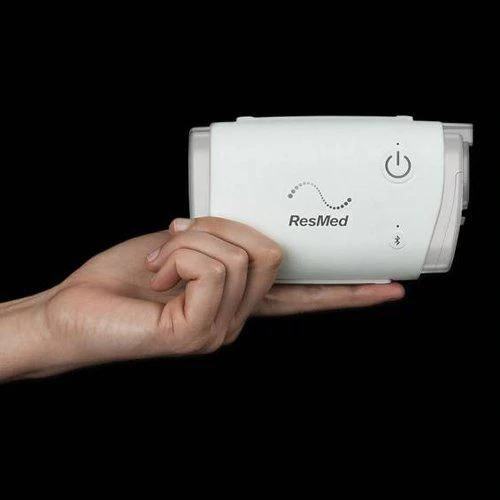 Portable CPAP Machine for Easy Travel
Do you travel a lot and are constantly worried about carrying your CPAP device around? Are you thinking of leaving your CPAP device behind just because you don't feel comfortable carrying a large bulky machine?
Actually, there is a way to make sure you have a restful sleep while on the road, without packing your bedside CPAP machine. Compact portable CPAP machine can help you breathe easy without adding a lot of weight to your travel plans.
What is the Best Portable CPAP Machine?
If you suffer from sleep apnea and use CPAP, you know how important it is to have this device around. However, traveling with a bulky CPAP device can be difficult. Often, your regular CPAP device may not work well in an aeroplane. To circumvent this problem, consider using a small CPAP device.
There are some small and compact CPAP devices now available on the market. But, despite their compact size, these CPAP devices do not compromise on the features and allow you the same comfortable breathing that you have come to associate with bigger devices. These compact CPAP portable machines come with waterless humidification for better portability. You also have the ability to control your device set up with associate mobile apps.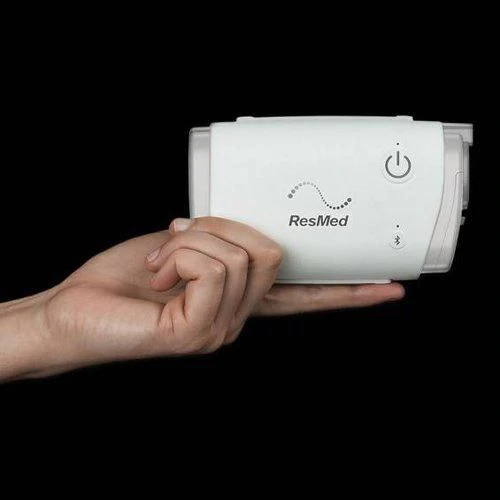 Weighing less than a pound, ResMed's AirMini Portable CPAP Device is the world's smallest and lightest CPAP machine that can fit in the palm of your hand. Its compact size and convenient control mechanism makes portable therapy simpler and makes it an ideal travel partner for sleep apnea patients who can be assured of a restful sleep anywhere—even during long flights.
The AirMini is 13.6 cm long and weighs just 300 grams. It eliminates the need to tank up water because it uses atmospheric moisture and that from the breath to humidify the airflow. The AirMini™ runs with minimal white noise sound and offers pressure relief features such as Ramp and EPR. You can connect it to the ResMed AirMini App to track therapy and adjust machine settings
Preparing Your CPAP Machine For Travel
To make your journey as seamless as possible, you must begin preparations well in advance. For instance, while booking your seats, choose one that is near a power outlet. This will ensure you have access to power should you need to use your CPAP device on-board.
If somehow getting a seat close to a power outlet is not possible, get yourself an RPS II battery to charge the device. That will help you see through the travel duration. Also ensure that you charge the battery to full before embarking on your journey. It usually takes about four hours to fully charge the battery.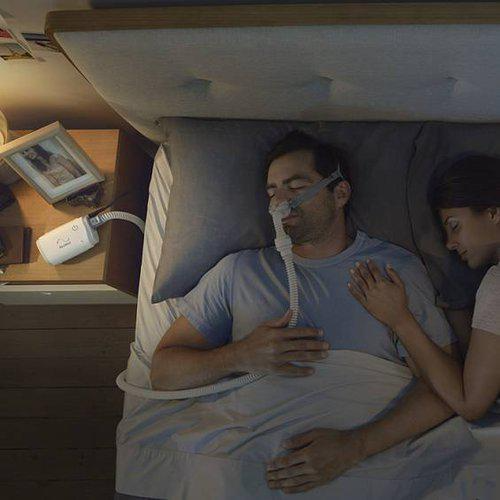 Following some tips can help you get the best out of your portable CPAP device and have a comfortable sleep anywhere.
Before you take that flight, visit your doctor and get a medical certificate stating that you will need to carry your CPAP machine on the flight

Get a no-objection statement from your airlines approving your in-flight use of CPAP machine

Remember to print and carry the approval certificate during your travel, so you can legally use your CPAP during the flight

Ensure you carry your CPAP machine in your hand baggage. Do not pack it in your check-in baggage

Carry a plug adapter. You will have to carry a plug that can work in the country you are traveling to

Carry an extension cord. There's no guarantee you will find an outlet close to your bed to plug in your CPAP device. An extension cord will make it easier to keep the machine as close or as far as you want

Clean the CPAP device. This one goes without saying as it helps keep the device clean and hygienic. Make sure you clean it regularly, preferably every week
You can check out the ResMed AirMini and all its features to make an informed choice. The device is compatible with four different mask types, so if you a ResMed user, chances are you already have the mask to go with it.
So go ahead and pack your bags without worrying about your sleep apnea. See the sights and well with a high-quality portable CPAP machine from ResMed.
If you're still exploring CPAP therapy and whether it's a good option for you, take the CPAP trial to know for sure