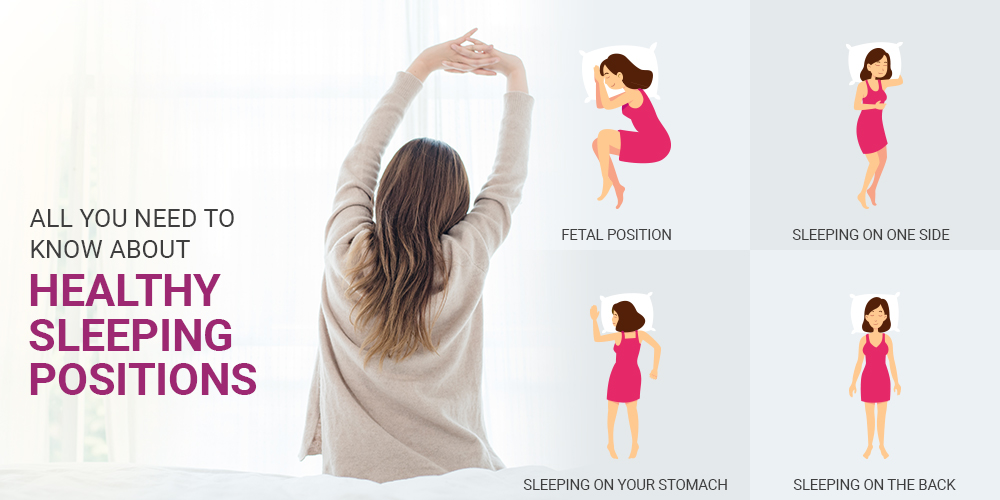 All You Need to Know About Healthy Sleeping Positions
Let's face it today, sleep is an important part of human life. A person should sleep for at least eight hours a day however, there is more than that for the bigger picture. Your sleep plays a significant in role in the quality of your sleep. Therefore, if you're not healthy sleeping positions now is the time to switch it up.
Healthy sleeping positions bring different benefits. However, changing positions is not a task of one night. You can train yourself to sleep in a certain position after practicing for several nights. Sleeping in a new position could make your sleep quality better. You can also try and modify your sleep positions to be sure about the outcomes you're getting.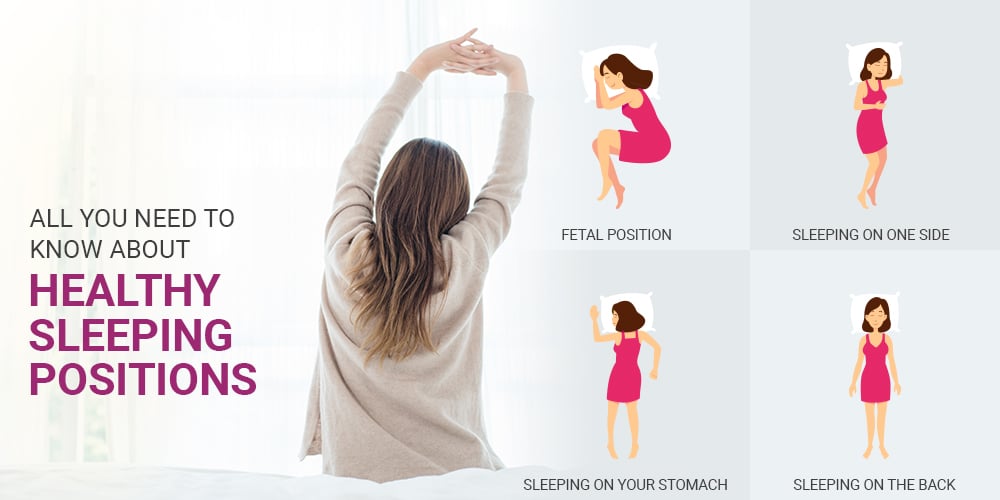 Every human being is different and the most important thing is that you should do what works for your body and your sleep needs.
Fetal Position
This is the most popular sleeping position. This position has lots of benefits, it is great for the person suffering from lower back pain or being pregnant. Moreover, sleeping can also help in the reduction of snoring.
Like every other thing in this world, sleeping in the fetal position have some downsides too. Just make sure that your posture is comparatively loose. However, your position could limit your breathing pattern while you slumber. Moreover, if you are going through joint pain or stiffness then, sleeping in a tight fetal position might leave you excruciating after waking up in the morning.
Sleeping on one side
Sleeping on side is actually pretty good for you, especially if you're sleeping on the left side. Not only can it help reduce snoring, it's great for digestion and might even reduce heartburn.
Sleeping on your side might not always be the best Sleeping position. It has some side effect such as tightness in your shoulders, jaw tightness etc. Putting a pillow between your legs will help you in the better alignment for the hips and lower back.
Sleeping on your stomach
Sleeping on stomach is not a very good position to sleep. However, it's a good position for snoring and Sleep Apnea. However, there are not much benefits. Unfortunately, sleeping on stomach can lead to both neck and back pain. It can give you unnecessary pain in the back and joints. Placing a pillow under our belly might help in the reduction of back pain.
Sleeping on the back
Sleeping on your back has the maximum health benefits. It is good for your spine and in relieving your knee and back pain too. Sleeping on back can reduce your back or joint pain. A pillow kept beside your knees can help you keep the curvature of your knee aligned.
On the other side, sleeping on back can be a wrong choice for people who are struggling with back pain and that's why it is extremely important to make sure that you have proper back support.
Conclusion
We spend a large part of our life either sleeping or trying to sleep. Healthy sleep positions has to be a part of life for better sleep quality and health.
For you sleep related issues, go online https://info.resmed.co.in/book-home-sleep-test.