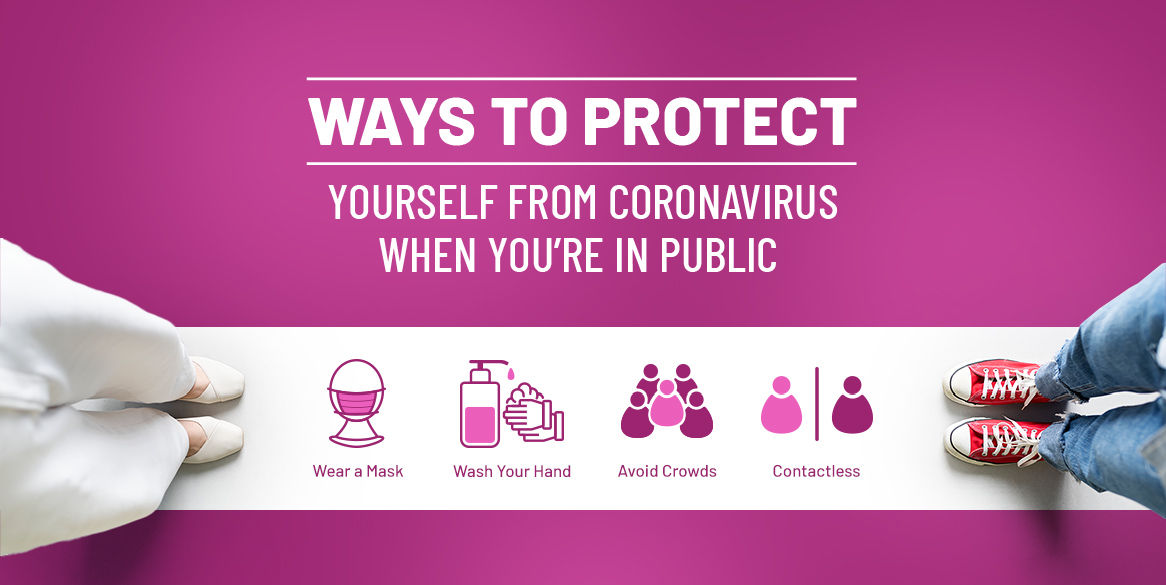 Ways to protect yourself from coronavirus when you're in public
Topics: second corona wave, Corona Virus, COVID-19, coronavirus symptoms, coronavirus second strain
Are you also thinking about when we will go out of this dangerous outbreak of coronavirus second strain? Well, no one knows when we will be safe in the outside world. However, people can't stop going out because of medical emergencies, daily essentials, etc. But how will you protect yourself from getting infected in a public place? There are some precautions you should take to keep yourself safe from getting infected-

COVID-19 pertains to a huge family of viruses that can be transmitted through cough bubbles or an infected surface. People who have heart problems, diabetes, and lung disease especially the older ones and kids are more likely to get infected. However, due to the coronavirus second strain, India has seen a huge spike in the cases especially young people. There are symptoms you should be aware of-

High fever
Cold and cough
Fatigue
Shortness of breath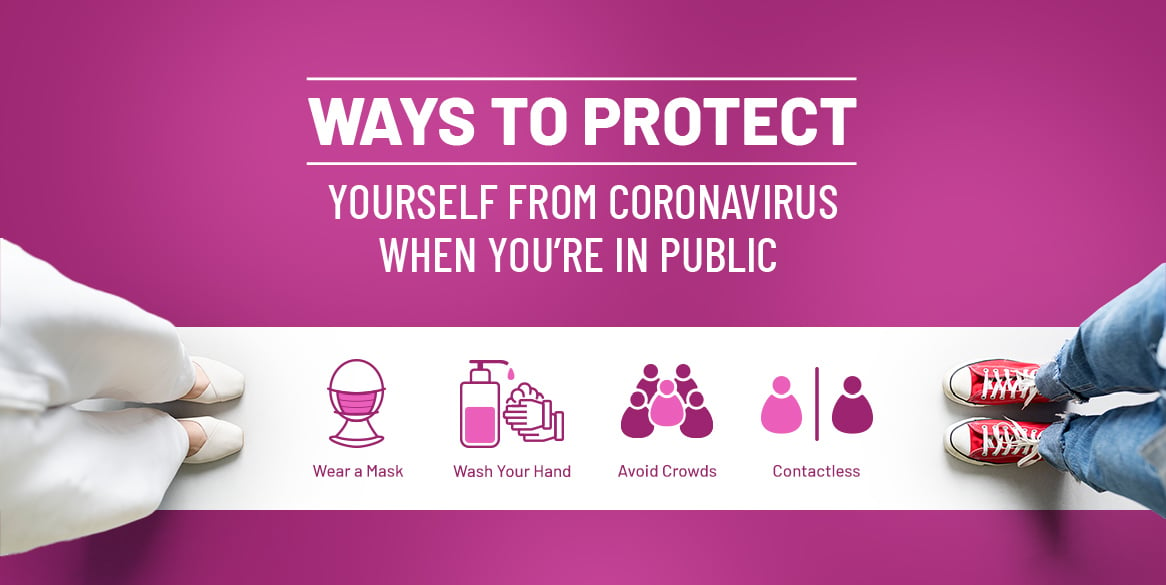 People who are having these symptoms have been in contact with somebody who is already caught by the infection. Such people should seek immediate medical help. Taking the following precautions can help you fight coronavirus second strain to some extent-

Keep your surroundings clean and sanitized

A clean environment can combat any virus disease, therefore; you need to keep your house, workplace, etc. You should keep all the surfaces clean with a disinfectant on daily basis. Try and make social distancing with everybody you see.

Wear a mask without a fail

If you are stepping out to even buying groceries, don't forget to put your mask on. In case, you have a cough, cold, or any other symptom, you wear a mask whenever, you are around others. Since old people are more prone to getting infected, old people and kids should wear it every time they come in contact with other people.

Use sanitizers and hand wash regularly

This is one of the main safety precautions recommended by the WHO. They recommended that you should wash your hands properly on regular basis. Keep your hands sanitized and keep them clean all the time. One is advised to sanitize their hands right after you touch a door handle, lift button, or any other thing when you're out.

Keep your immune system healthy

It is essential to ensure that you consume healthy, keep yourself hydrated, and take all the important medications. All these precautions will help in keeping your immunity intact. Maintain proper respiratory hygiene, social distancing is important, and don't touch your face again and again.

WHO has already stated that this outbreak will impact the employees whose job involves moving out on daily basis. You must try and stay at home, if you have recently visited or cam e back from a place which is already infected, you should quarantine yourself. You should seek medical check-up if you experience any of the symptoms that are mentioned above. Therefore, you're recommended your organization should take all the required safety measures, so that you could yourself as much as possible. These were some of the precautions you can take to fight coronavirus second strain.