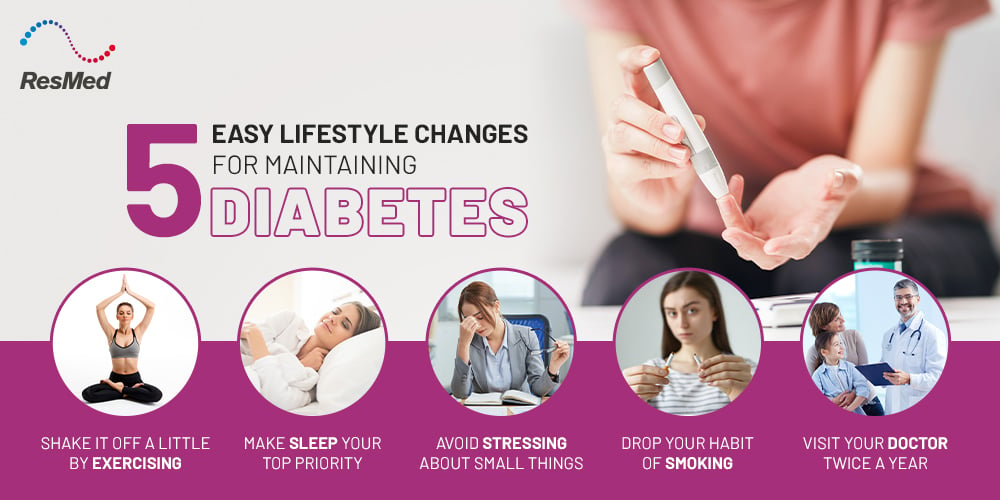 5 Easy Lifestyle Changes for Maintaining Diabetes: Workout, Sleep, and More
Topics: Healthy Sleep, diabetes
Are you fighting diabetes? If yes then do it actively by adding healthy lifestyle changes to your routine. When you have diabetes, a primary goal is to keep your blood sugar levels under control. It happens because many routine activities make your blood sugar levels change, sometimes unexpectedly.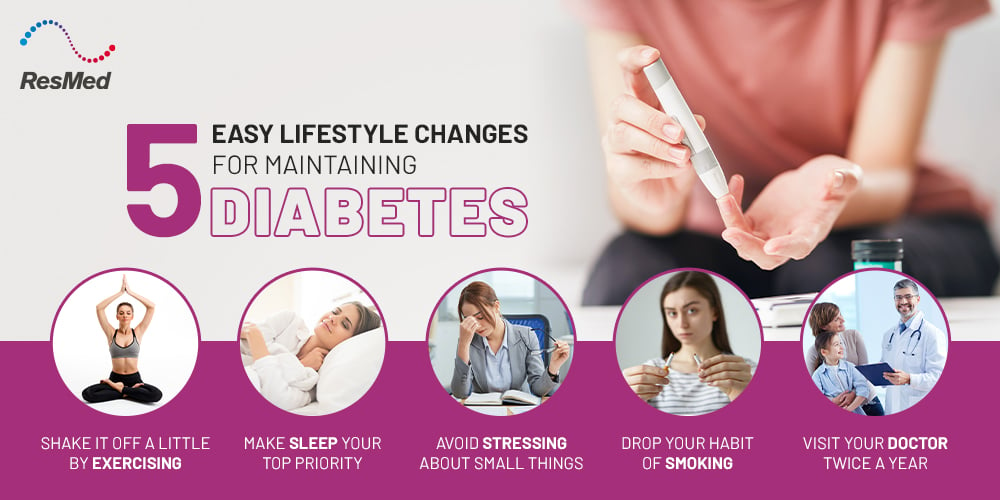 Here are some day-to-day activities that can help you control your blood sugar levels and manage diabetes.
Make sleep your top priority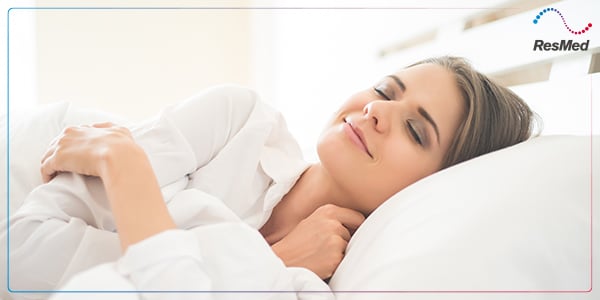 You should make sleep your top priority from tonight. If you're experiencing any issues with your sleep, you can book your sleep test to get sure about your sleep situation. As you know, sleep is one of the most important elements of your healthy lifestyle yet we often overlook it.
Sleeplessness is more likely to elevate your diabetes by increasing blood sugar levels. However, adequate sleep helps in getting leaner, recovering your muscles, and healing your body overnight.
If you're a person who skips their sleep more often, you're sabotaging your efforts to lose fat through dieting. A person should aim at sleeping for at least seven to eight hours daily.
Shake it off a little by exercising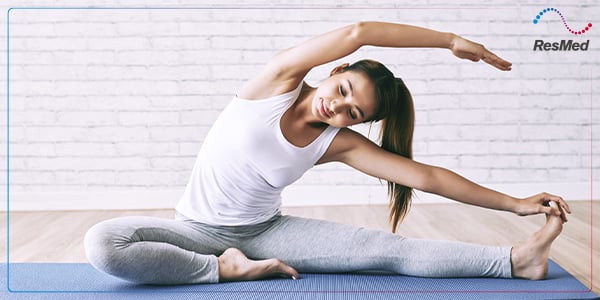 Regular physical activity makes you feel better. If you're not active now, it is the best time to start. You need not smash it in the gym or perform cross-training; just go for a walk, ride a bike, or play active indoor games such as hide and seek, etc.
Have a realistic goal and prepare a plan, your goal should be 30 minutes activity that makes you sweat and breathe a little harder on most days of the week. An active lifestyle can help you manage your diabetes by lowering your blood sugar levels.
Exercise also helps you in lowering the chances of getting any cardiovascular disease. Moreover, it can help you lose extra inches and is a stress buster.
Avoid stressing about small things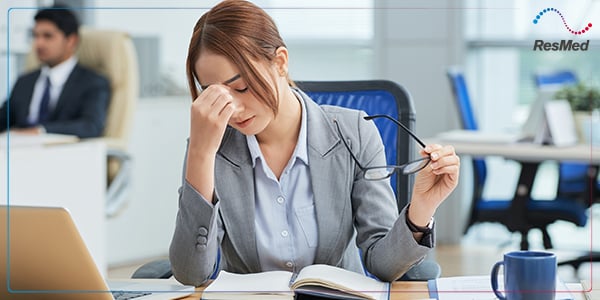 Do you know stress can make your blood sugar levels go up? Therefore, stressing over petty things in life is unnecessary. When a person is anxious, he\she is not able to manage diabetes well because you are more likely to forget to exercise, eat healthily or take your medications on time.
However, we're humans and it is allowed to have all kinds of emotions but you can find ways to relieve your stress. There are plenty of yoga benefits beyond the mat such as distraction from overthinking and stressing. These activities are more likely to relax you.
ALSO READ: Unable To Sleep Because Of Stress? Here's How It Affects Your Health
Drop your habit of smoking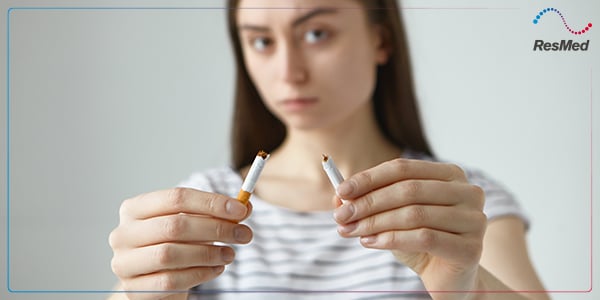 Smoking also can make it harder to exercise. Talk with your doctor about ways to quit. 'Smoking is injurious to health', you must have read this line almost everywhere but do you follow this? If not, then must, because diabetes makes you prone to other health conditions such as cardiovascular problems, eye disease, stroke, kidney disease, blood vessel disease, nerve damage, and foot problems. If you're a smoker, your chances of getting affected by all these conditions are higher.
Visit your doctor twice a year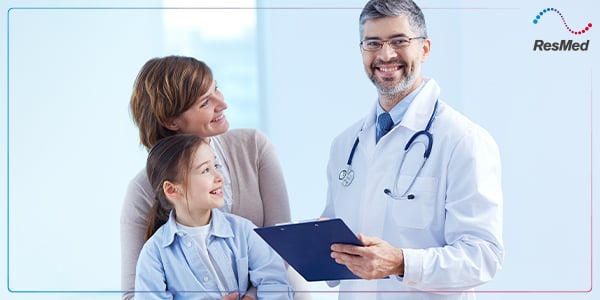 Diabetes has the potential to raise your odds of heart disease. Therefore, you need to learn your numbers of blood pressure levels; average blood sugar levels over 3 months, and cholesterol. Get your complete eye examination every year. Consult a doctor who could tell about your foot condition such as foot ulcers and nerve damage.

Apart from all these changes, if you're facing any sleep issues just visit a sleep expert too and get your sleep test done, because you know, sleep disorders make it difficult to manage diabetes.
Disclaimer: The facts and information contained in this article are obtained from reputed medical research organizations and do not necessarily reflect the opinions & beliefs of ResMed. The content here should not be taken as medical advice. The content is for informational purposes only and because each person is so unique, please consult a healthcare professional for any medical queries.